Sunway Safe Stay Program
New Normal Standard Operating Procedures
In compliance with Malaysia's Recovery Movement Control Order (RMCO) until 31 August 2020, Sunway Velocity Hotel Kuala Lumpur has implemented numerous "new normal" Standard Operating Procedures (SOPs), providing added assurance, comfort and peace of mind for all guests and staff.
IMPLEMENTATION OF #SUNWAYSAFESTAY
Sunway Velocity Hotel has implemented "new norms" best practices and policies, enhancing its hygiene practices and protocols to combat the spread of the COVID-19 pandemic. The Sunway Safe Stay programme incorporates five (5) pillars of safety and hygiene comprising of almost 30 protocols of heightened cleaning practices, assurance and well-being standards.
A door hang card to let guests know that their rooms are safe.
Elaborating on the Sunway Stay Safe programme, Sunway Velocity Hotel Kuala Lumpur, Senior General Manager, Mr. Kelly Leong said, "We have always prioritised a stringent cleaning protocol at all our hotels to help ensure the comfort of our guests and colleagues. This initiative includes the practice of highly visible and more frequent cleaning measures and different methods to food and beverage all reinforced by our new Sunway Stay Safe commitment which ultimately focuses on the holistic experience of our guests with a special emphasis on their wellbeing. The programme builds on Sunway's existing protocols and includes staff training and the formation of an advisory committee comprising of medical experts from Sunway Medical Centre and industry professionals."
The hotel's fitness centre and swimming pool, located at level 16, operates with strict adherence to standard operating procedures (SOPs) and Sunway Stay Safe protocols. The hotel limits the number of guests, hence advanced booking is required.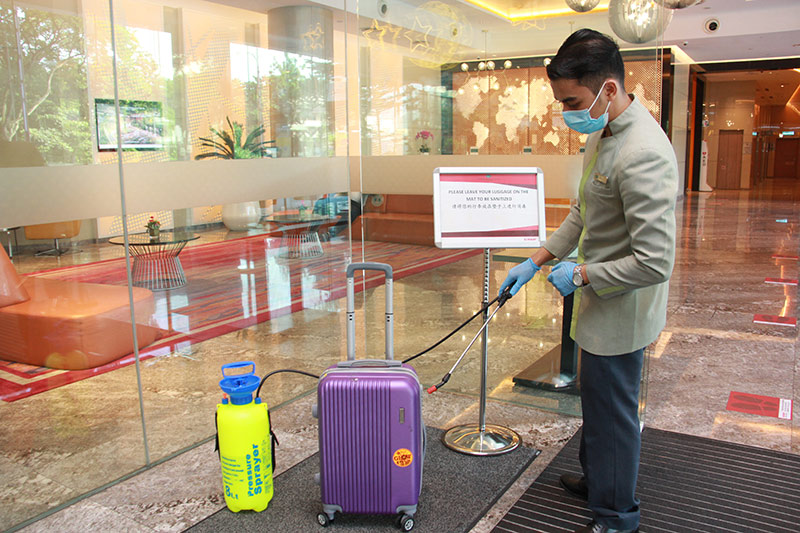 All luggage and bag must be sanitized before entry is allowed.
As part of the Sunway Safe Stay programme, all guest rooms in Sunway Velocity Hotel are thoroughly deep-cleaned, adhering to the most stringent sanitisation processes that include the 10 high-touch point hygiene protocol on surfaces such as switches and electrical controls, door handles and knob, bathroom surfaces, telephone and remote controls, bed and bedding, bath amenities, hard surfaces, closet items, food & beverage cutlery and thermostats. Thereafter, a notification will be placed at the room door to indicate that proper cleaning and sanitising has been undertaken. For guest comfort and peace of mind, daily housekeeping service will only be carried out upon request. Guest room key cards are also disinfected before and after usage.
-End-
Do Not Miss Another Issue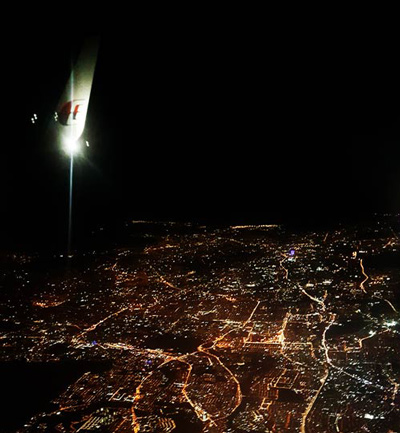 Should you have any enquiries do contact us please...