The Beats Of Selangor 4 (Rentak Selangor 4)
Chorus Of The Heart, Songs Of The Soul, Our Rhythm
Dances, music, food, languages, etc. defines a country and her people. Countries that are vibrant, interesting, and exciting are countries blessed with a wide mix of people with different races, backgrounds, cultures, and heritages. One such country is Malaysia. Malaysia is home to many groups of people such as the Malays, Chinese, Indians, Sikhs, Portuguese, Orang Aslis (aborigines),   and more. All these groups have their own cultural and traditional arts that are practised within their communities and shared with everyone.
Rentak Selangor or in English; the Beats of Selangor, explores some of the music and dances of these cultures in Selangor. During our recent Rentak Selangor or Beats of Selangor 4 tour we had the opportunity to experience dances and performances from the Malay, Chinese, Indian, and Orang Asli communities in Selangor.
The Chinese Beats, Diabolo Performance, And Martial Arts
Our tour started off at a high school in Petaling Jaya, Selangor. This school is the Catholic High School (Sekolah Menengah Jenis Kebangsaan Katholik. Here at the school we were welcomed with a lion dance show (performed by the students of the school) followed by four performances by students of the school's Chinese Language Society.  
An alto sheng played during the performance by a musician of Catholic High School PJ Chinese Music Orchestra
Chinese Orchestra
The Catholic High School PJ Chinese Music Orchestra performed a few well known songs using traditional musical instruments such as erhu (2 string bowed instrument that is played like a violin), pipa (a four stringed lute), dulcimer (a percussion type stringed instrument), various traditional flutes, drums, cellos, shengs (wind or pipe instrument), and an alto sheng (something like a pipe organ) that caught my attention.
Chinese Drumming (24 Season Drums)
Drumming is certainly dramatic as the beat of our heats do get affected by the drumming of drums in some way. Twenty four students rolled out twenty four large Chinese drums called shigu and started drumming creating a mesmerizing rhythm; called the 24 Season Drums. The 24 Season Drums was invented in Malaysia by a music teacher, Tan Hooi Song and a poet Tan Chai Puan, back in 1988.
The performance is based on agricultural activities in mainland China depicting each season using certain drumming actions with the drummers moving about their drums in a coordinated manner; choreographing a farmer's movement.
A student flying through the air during a wushu demonstration.
Wushu
Students also performed an exciting, high energy, acrobatic martial arts performance; Wushu a type of Chinese kungfu or martial arts (Wushu  actually means martial arts). They showcased some hand to hand combat techniques, sword and broadsword techniques, as well as spear techniques. Not only were they acrobatic, leaping and fly about in the air; they were also colourful wearing different colours during the performances.
An exciting diabolo performance.
Diabolo Or Chinese Yoyo
The final performance by the students here at the Catholic High School in Petaling Jaya is the Diabolo or Chinese Yoyo. For the benefit of those who have no idea what a diabolo or a Chinese Yoyo is; it is two plastic bowls put together to form an hour glass. This hour glass bowl is then spun and played around by a performer holding two sticks that is joint together by a rope.
A glow in the dark diabolo performance. Captivating and a beautiful show.
The diabolo yoyos is flung into the air, caught again using the rope, spun around the performer, etc. The performance is really mesmerizing. It got even better when the act was performed by multiple performers. The a few of the diabolo yoyos were juggled amongst them by tossing them about and catching them. The students here are certainly very skilful.
The Indian Beats And Dances
The next group of performance was at the Batu Caves in Gombak, Selangor. Batu Caves is a popular temple cave which is also the most popular Hindu shrine outside India, dedicated to Lord Murugan. Batu Caves is also home to the Swami Sri Ayyappan temple that is located near the main temple but within the same limestone hill.
Kolattam dancers dancing with sticks.
Here we witnessed the Kolattam dance, a stick dance that originated back in the 7th century in India. The Kolattam is a danced performed by eight to forty dancers dancing to rhythmic music and beats played by a band of musicians using instruments such as urumi drums, pambai drums, and thavil drums. Each dancer holds two sticks, one in each hand. They dance and swing these sticks, hitting the sticks of other dancers as they move about in a circular manner. A leader of the dance controls the performance by giving certain commands during the dance.
Karakattam & Mayilattam
The other performance that we got watch is the Karakattam, a traditional Indian folk dance of Tamil Nadu in India. Karakattam is one of the many artistic traditional dances that pay tribute to the rain goddess; Mariamman, to thank her for the rain and to bless the rain.
Traditional urumi drummers.
The Karakattam dancer balances a decorated pot of flowers on his or her head (in this case, his head). The dancers dances and moves about while balancing that pot on his head. After dance, I asked him about the pot of flowers and how he did it. It is a lot of practise. Also, the pot is really quite heavy.
Mayilattam is a religious dance form performed in respect to Lord Subrahmanya. This dance is performed in Tamil Nadu and Kerala, India in all temples dedicated to Subrahmanya (or Murugan) where the performers wear a peacock costume that is really quite elaborate.
Karakattam and Mayilattam dancers.
The Malay Beats And Martial Arts
During our tour we stayed at a lovely place called Dusun Bonda; a "glamping" place that is well done and sits right beside a clear cool river. Here we got to enjoy some of the traditional Malay dances, songs, and martial arts performance.
Click tab to read article on Dusun Bonda.
Keroncong
Keroncong (or Kroncong, Kronchong) is a stringed musical instrument that looks like a ukulele that makes a sound akin to "chrong" when being strummed.  The Keroncong ensemble is made up of a flute, violin, a cello, two ukuleles (a four stringed and a three stringed), double bass, and a guitar. These instruments are also accompanied by a gamelan ensemble made up of gongs, cymbals, tambourines, etc. All these instruments create beautiful traditional melodies and beats as singers belt out various types of songs from days of old to modern songs.  
Some of the musical instruments used by keroncong bands.
Keroncong actually has its roots in Portugal and was brought to Indonesia by Portuguese sailors back in the 16th century. It became well known in Indonesia and was brought over to Malaysia by Indonesian labourers who migrated here from Java.
Caklempong
Caklempong (Cak Lempong) is actually an ensemble of instruments that originated in West Sumatra, Indonesia, and brought over by the Minangkabau people to Malaysia somewhere in the 14th century when they migrated over and settled in Negeri Sembilan. The ensemble is made up of gongs, various  types of bamboo flutes, and Malay tambourines (Rebana). Caklempong is usually accompanied by dances, and silat (Malay martial arts) performances.
 Tor Tor Dance
One of the lesser known traditional dances here in Malaysia is the Tor Tor Dance; a traditional dance from the Batak tribe of Sumatra, Indonesia. Back in the day, the Tor Tor Dance was used in rituals where spirits was said to posses stone statues. These spirit possessed statues then start dancing but stone statues being made of stones; they dance in a rigid manner.
The Tor Tor Dance performed for us has nothing to do with spirits. It is a traditional performance danced by dancers (performers). The dance is still rather rigid, perhaps taking on the movements of the stone statues. The dancers tiptoe about with only slight hand movements (calling or shooing hand movements).
Dancers dancing one of the Tor Tor Dance (Tarian Tor Tor).
There are three types of Tor Tor Dances in Indonesia, for three types of events. They are Tor Tor Pangurason or the cleanup dance that is done before a big party to cleanse a place from dangers. There is the Tor Tor Sipitu Cawan that is held during the Inauguration of a king. Then there is the Tor Tor Tunggal Panaluan or which is a ritualistic dance by a shaman to guide a village through issues.
Tor Tor Dances are also performed when welcoming people, in  burial ceremonies, healing ceremonies, during times of harvests, and weddings.
Kuda Kepang
Kuda Kepang is a traditional dance that uses wooden horses. Kuda Kepang originated in Java, Indonesia and was brought over to Malaysia by the Javanese that migrated over. Kuda Kepang used to be a ritualistic dance where spirits are called and dancers go into a trance. These days most of the Kuda Kepang performances are performed as a traditional dance form without the use of spirits and deities.
Kuda kepang dance performance.
Kuda Kepang is performed with dancers dancing with flat wooden horses. They dance about within a sanctioned area and their movements are controlled by a leader (shaman) using a whip. Kuda Kepang is performed during events, weddings, and certain ceremonies.
Click tab to read about my experience with a real Kuda Kepang ritualistic dance performance
Silat Cimande
I have seen quite a few type of silat (Malay martial arts) performance but silat Cimande is one that I enjoy. Silat Cimande has its roots in West Java, Indonesia. It is not just any silat but one that teaches its practitioners to live with good behaviours and attitudes. This is the only martial arts form where movements are linked to good behaviour and attitude:
Silat Cimande performance.
The first being respectful and obedient to God (Allah) and his apostles.
Followed by respect and do not go against parents and the elderly.
Respect and do not go against your teachers and leaders.
Do not gamble and do not steal.
Do not be boastful, arrogant, and proud.
Do not commit adultery.
Do not lie and cheat.
Do not drink (alcohol), take drugs, and things along those lines.
Do not judge and persecute any of God's creatures.
Do not take or pluck without permission or without asking.
Do not envy.
Do not not pay your dues.
Be polite, down to earth, courteous, friendly, and appreciate one and other.
Silat Cimande certainly is the kind of martial arts that will make the world a better place instead of the destructive behaviours by power hungry war mongers. The practitioners of silat Cimande even fight with a smile on their faces.   
The Aboriginal Beats (Orang Asli Beats) And Dancers
To watch one of the aboriginal dances we visited the Temuan tribe in Gombak, Selangor where the Museum Orang Asli (Aboriginal Museum) in Gombak is located. Here we got to taste some of the food prepared by the folks of the Temuan tribe. These foods consisted of potatoes, yam, a few other jungle type foods, and a drink made of a certain type of leaves and herbs.
Orang asli (aboriginal) beats by the Temuan tribe. 
Tarian Sewang Or Sewang Dance
The Tarian Sewang or Sewang dance is a dance performed by some of the aboriginal tribes in Malaysia including the Temuan tribe. This dance is performed during certain ceremonies such as funerals, thanksgiving, to treat the sick or wounded, as well as a form of entertainment.
Dancers dance around in a circle, going round the stage or floor, swaying to the music played by a few musicians. The instruments used during the performance include bamboo sticks and gongs. Singers will sing along to the beats. 
Selangor being a rich and diverse state is certainly rich in culture from all the different races that call Selangor home. Hence should you visit Selangor during your travels, do look out for any cultural events that are going on. One of the best times to experience such events is during the festive seasons. Do check when these festivals are while planning your trip.
Note: The Beats of Selangor 4 (Rentak Selangor 4) was organised by Gaya Travel Magazine, Tourism Selangor, and Unit Perancang Negeri Selangor (UPEN) or the Selangor Economy Planning Unit.
Do Not Miss Another Issue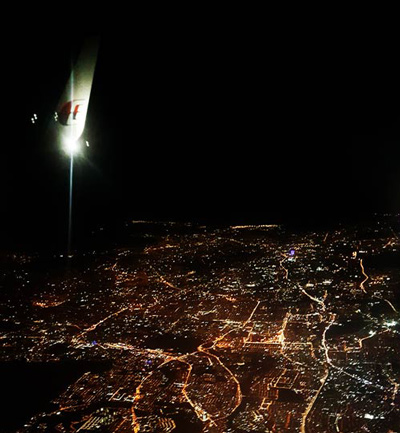 Should you have any enquiries do contact us please...