Malaysia-Thailand Border Stone 
1968 Kroh-Betong Tragedy Memorial Site
By Phil Foo
"War is a cowardly escape from the problem of peace." – Thomas Mann
Personally I am all for peace. But war is part of the history of this country, and most countries. The unfortunate thing is that there are those who are living today, but with their heads stuck in the past. Most of them are politicians who want power, and idiots stupid enough not to buy into their evil plans. So, although this article is about the memorial site of a tragedy that happened in 1968, I will not promote evil deeds.
What this place is, is the border between Malaysia and Thailand. One can go to Thailand from Malaysia by crossing the border here. On the Malaysian side is the area called Pengkalan Hulu. On Thailand's side is Betong, a town in the Yala district. One can literally walk to Thailand from here, or from Thailand to Malaysia.
This place is lesser popular border crossing points for tourist to Thailand and vice versa. This is not to say that the border is seldom use. In fact, it is used quite frequently by those who live in these border towns. They cross over for business and to visit friends and relatives. Unknown to many, Pengkalan Hulu in Perak, Malaysia, is home to a good number of Thais.
There even is a Thai village here in Pengkalan Hulu. What piqued my curiosity are banners written in Thai at some of the shops in Pengkalan Hulu. So, I asked about and learnt that a lot of the folks living here are Thai. This makes Pengkalan Hulu and Betong awesome for those who want to enjoy a special gastronomical adventure called Malaysian Thai food, food style that is a mix of Malaysia and Thai style cooking.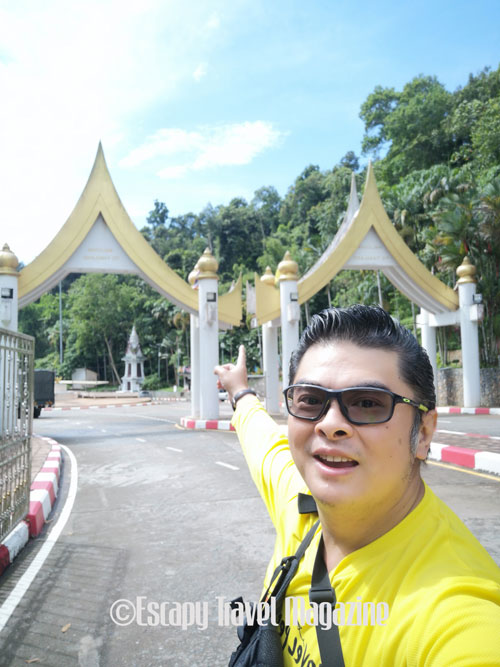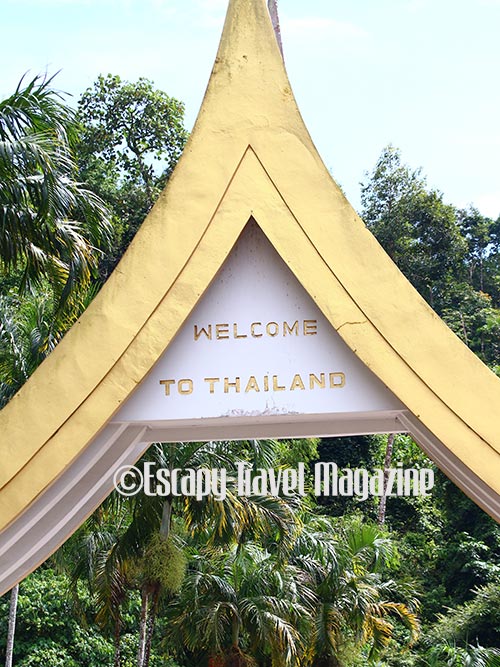 Malaysia-Thailand border. Cross this arch and you will be in Betong, Thailand.
What Is There To Do Here?
Other than the Memorial Site, the excitement of simply being at a border between two countries drive up some fun emotions (to me personally). With my telephoto lens I zoomed in all the way as far as I can into Thailand. This way I can say that I have been to Thailand while not leaving Malaysia. Fun concept of travel.
Another thing one can do is to visit the Duty Free Shop here. Indeed, it is a visit. One can only visit but one cannot buy anything unless one actually has spent some time in Thailand and has now returned to Malaysia, with passport to show as proof. I find this concept weird. Anyway, rules and rules.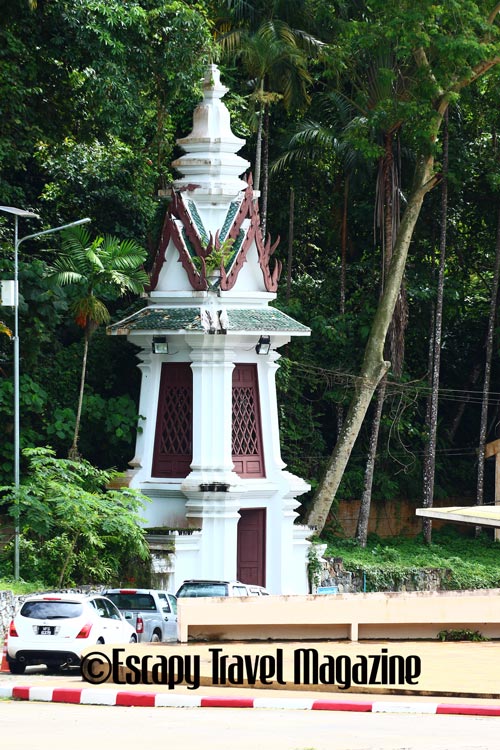 A Thailand styled pagoda.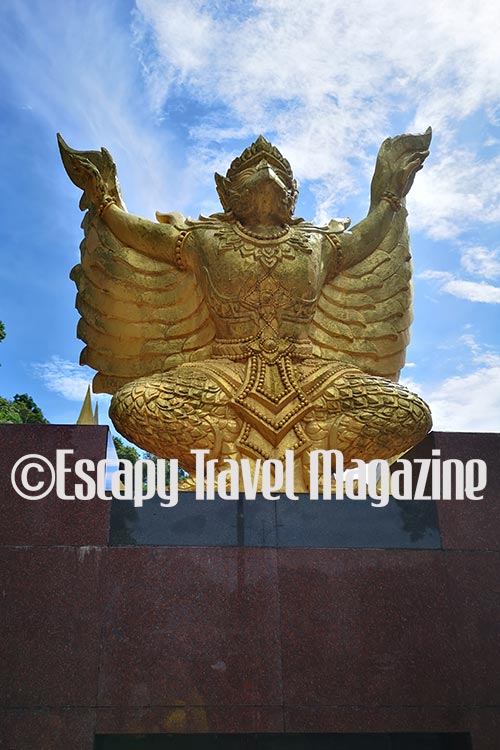 This is a statue of a Garuda that Thailand is known for.
Want To Drive To Thailand? Want To Drive To Malaysia?
Well, should anyone of you from Malaysia want to experience driving to Thailand, or should anyone of you in Thailand decide to drive to Malaysia; here is a border that you can use. Also, food here is good. So if you are a foodie, do visit Pengkalan Hulu and embark on a gastronomic adventure. While here, just drop by the Malaysia-Thailand Border, or just bring along your passports and cross over to Thailand.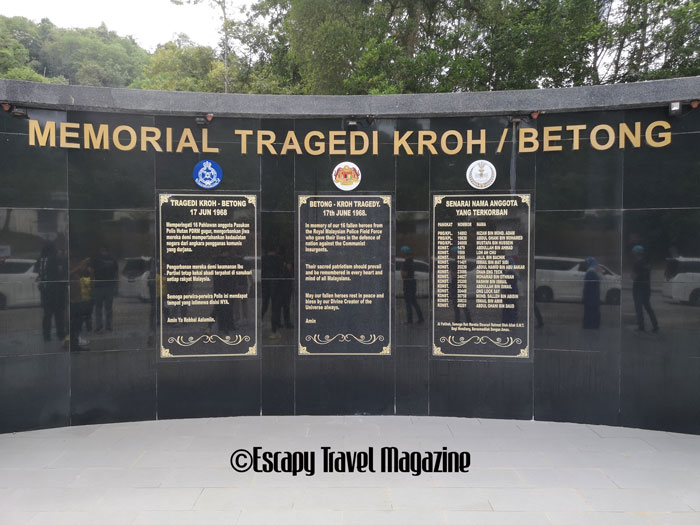 The Memorial Stone – A reminder of a tragedy.
From What I've been told, Betong is no longer what it used to be. The place has since improved with more modern facilities, modern buildings, and has since been a lot more peaceful. It has since become more of a shopping town and less of a place where one goes to "let go of some steam." I have not been there as at time of writing, but I will one of these days.
Google Maps to the Memorial Stone and Malaysia-Thailand border, between Pengkalan Hulu, Perak and Betong, Yala, Thailand.
Do Not Miss Another Issue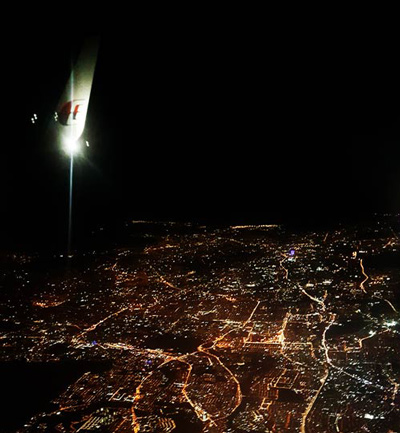 Should you have any enquiries do contact us please...