LEGO MYTHICA 4D – Journey To MYTHICA
By Escapy Travel Magazine
The land of MYTHICA is a special place where LEGO brick creatures come to life. Just like a universe that is parallel to ours, the creatures in MYTHICA go about their everyday lives doing what they usually do. MYTHICA, a land of mystique and beauty, a mythical undiscovered world that is magical and unlike any other land.
But MYTHICA is having problems. MYTHICA exists only because of the creativity and power from the imagination of kids who build creatures with LEGO bricks. MYTHICA's life force depends heavily on children creating and building new LEGO brick creatures. With lesser and lesser children in our world having time to build LEGO creatures; the balance in MYTHICA has gone awry.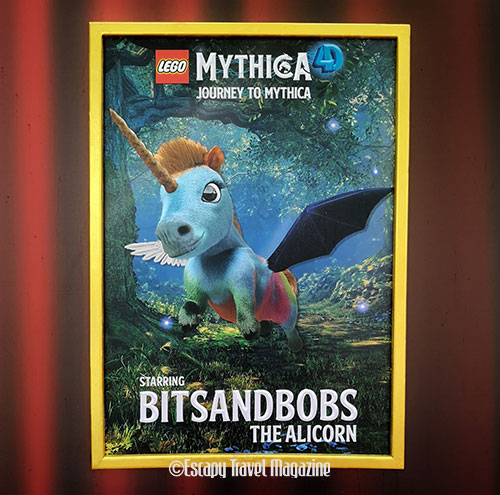 MYTHICA 4D – Journey To MYTHICA.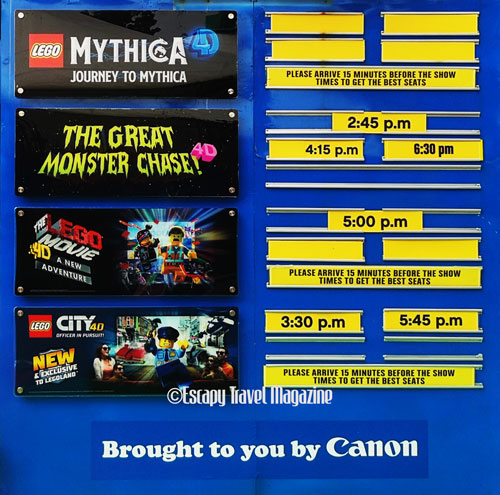 All the 4D shows currently on at LEGOLAND Malaysia.
Just like in our world, there is Ying and Yang, good and bad. MYTHICA is no exception. In LEGO MYTHICA 4D – Journey To MYTHICA, we follow Bobs, a courageous little Alicorn on an adventure into the undiscovered world of MYTHICA.
With 3D glasses and special effects; we fly through an enchanted forest, raging seas, hidden caves, fire and ice. We get right in the middle of chases and fights between the fierce and unforgiving creatures of MYTHICA. We hold on to our seats as Bobs and us try to escape a Chimera. We soar the skies with Maximus the sky Lion, and make splashes with Duo the Hydra. All these before Bobs discovers his true powers. But is he too late to save this mythical world?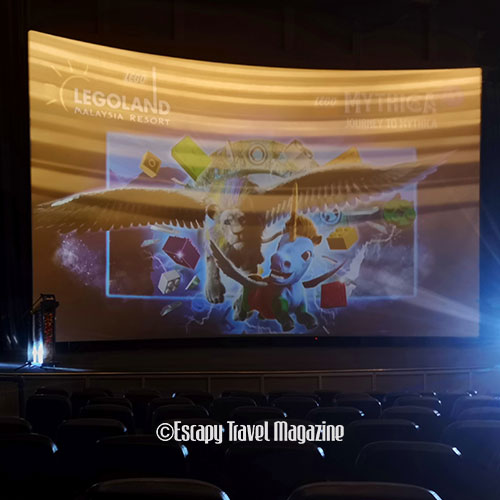 MYTHICA 4D – Journey To MYTHICA, about to start.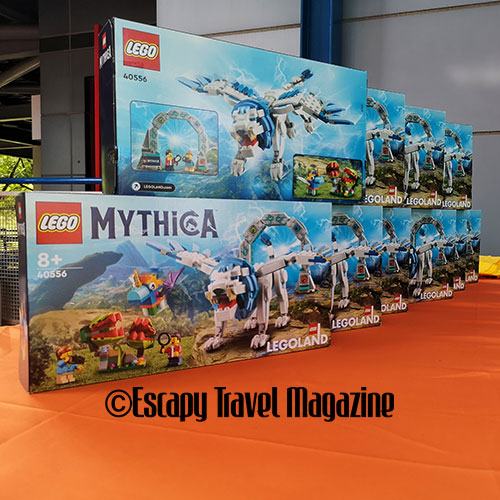 To save MYTHICA we must inspire kids to create and build again. LEGOLAND Malaysia Resort invites you to enjoy the all new 4D movie and become LEGO MYTHICA adventurers. The movie wakes up all your senses. You will not only get to see LEGO MYTHICA creatures come to life before your very eyes, but also feel the emotions, the weather, the fights, etc.
"We are really looking forward to inviting all of our visitors to enjoy and take part in our celebrated new LEGO MYTHICA – JOURNEY TO MYTHICA 4D movie," said CS Lim, Divisional Director at LEGOLAND Malaysia Resort. "We have always been driven by our passion and energy to create wonderful moments and unique experiences that you can only find at LEGOLAND Malaysia."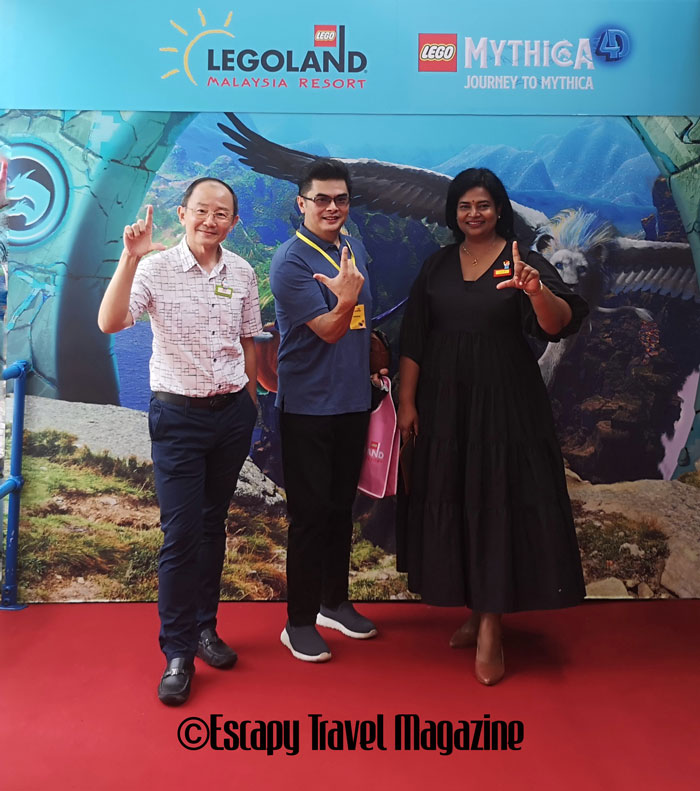 Our Editor in Chief flanked by the bosses of LEGOLAND Malaysia – Mr CS Lim, Divisional Director at LEGOLAND Malaysia Resort (left) and Ms Thila, the Director of Sales and Marketing at LEGOLAND Malaysia Resort.
"We hope that the new 4D movie, JOURNEY TO MYTHICA, will inspire children to use their imaginations to create the extraordinary and help save LEGO MYTHICA, in line with our LEGO DNA of learning through play within our resort," CS added.
The new 4D movie LEGO MYTHICA – JOURNEY TO MYTHICA will be included in the price of admission to LEGOLAND. Guests can purchase tickets and reserve their spot through LEGOLAND Malaysia Resort reservation system for their desired Park visit. For more Resort information, operating schedule and to make reservations, visit: https://www.legoland.com.my/.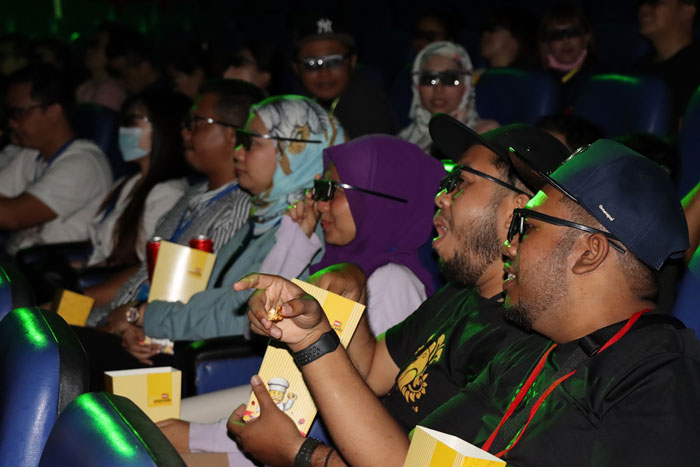 Guests Enjoying the MYTHICA 4D Movie Experience at LEGOLAND Malaysia Resort – Photo courtesy of LEGOLAND Malaysia Resort.
Do checkout the official LEGOLAND Malaysia Resort website for promotions and deals. Also look out for special retail offers that are available at the resort and the online store.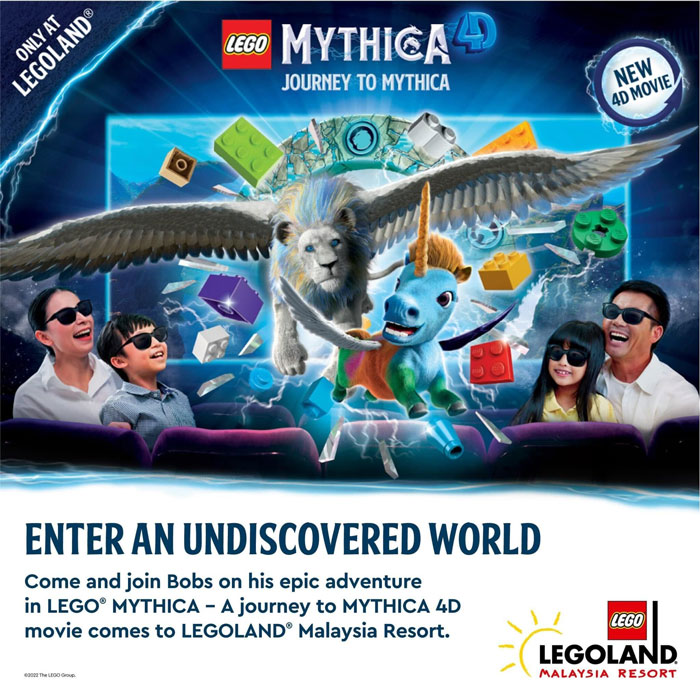 Come enjoy MYTHICA 4D – Journey To MYTHICA today – Photo courtesy of LEGOLAND Malaysia Resort.
More Information
LEGOLAND Malaysia Resort
Address: 7, Persiaran Medini Utara 3, 79100 Iskandar Puteri, Johor, Malaysia.
Opens Daily (except on Public Holiday):  9:00am – 6:30pm (Malaysia time)
Contact: +607 597 8888
Email info@LEGOLAND.my
Google Maps to LEGOLAND Malaysia Resort
Do Not Miss Another Issue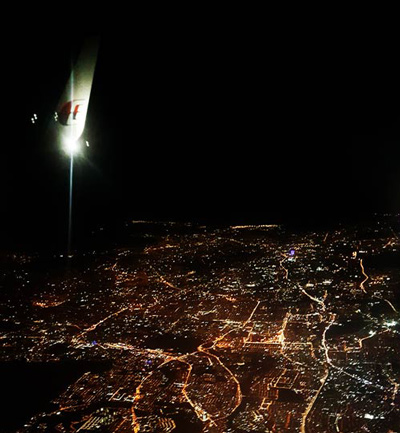 Should you have any enquiries do contact us please...