CELEBRATE 90 YEARS OF PLAY WITH LEGO® AT LEGOLAND® MALAYSIA RESORT
By Escapy Travel
LEGO, the fun blocks that many children and adults enjoy playing, has turned 90. Wow! 90 years of LEGO blocks helping people be more creative and having loads of fun building stuffs that is created in the minds before translating into plastic block designs. To mark this 90th anniversary, the LEGO Group is celebrating the creativity of fans and the power of play with fun build challenges. LEGOLAND Malaysia Resort is launching a brand-new exclusive LEGO® experience: "Play Your Way".
The new LEGO® Play Well Study shows play is fundamental to the wellbeing and happiness of the whole family. I cannot agree more with this, and thus from 16 June to 10 August 2022, LEGOLAND Malaysia Resort visitors will be invited to discover their official Play Type and take on fun LEGO® build challenges to start their journey towards play mastery. 
[    The 'Play Your Way' LEGO® build challenges encourage creativity for each play type, with prompts to spark different types of play…    ]
Here's What Legoland Says
Guests will receive an exclusive, limited edition lanyard upon entry from our friendly staff and limited edition pop badge for each Play Type build challenge they complete while exploring the park while stocks last. Visitors will be challenged to explore the different activities and find out which suits their play personality best:
Are you a Designer? Aware of problems, these builders are focused and get ideas from asking questions. Their LEGO® creations solve problems and playtime is thoughtful.
Are you a Maker? Aware of objects, these builders are energetic and get ideas from trial and error. Their LEGO® creations are detailed and playtime is experimental.
Are you an Explorer? Aware of the environment, these builders are curious
and get ideas from new discoveries. Their LEGO® creations are bold and playtime is adventurous.
Are you a Storyteller? Aware of others, these builders are dramatic and ideas come from fantasy. Their LEGO® creations are used to entertain and playtime is theatrical.
Are you a Dreamer? Aware of possibilities, these builders are imaginative and ideas come from daydreaming. Their LEGO® creations are artistic and playtime is magical.
The 'Play Your Way' LEGO® build challenges encourage creativity for each play type, with prompts to spark different types of play. For example, Designers will be challenged to design a secret treehouse or the ultimate dragon. Makers are more experiential, so will be challenged to make a boat fly or a bus for the moon. The adventurous Explorers will love creating a magical lion, whilst Storytellers will have more theatrical build challenges, creating a castle in the sky or an underwater kingdom. For Dreamers, their creativity will be encouraged through magical build ideas from rainbows and flowers, to spaceships and treasure chests.
Within the park, Master Players (who have mastered all five play types) will roam the park in colourful costumes to surprise and delight guests with magic tricks and storytelling.
The new "Play Your Way" experience adds to the rides, shows and attractions all geared to families with children ages 2-12 years old at LEGOLAND Malaysia Resort. The Play Your Way event will be included in Park admission along with everything that LEGOLAND® has to offer, and is hosted in the Rebuild the World area.
As part of the celebration, LEGOLAND Malaysia Resort partners with LEGO for a special Imagination Playground roadshow, where visitors can enjoy a FREE RM150 F&B voucher with the purchase of four Triple-Park Pass while stocks last. The ongoing roadshow at the ground floor of Centre Court, Midvalley Megamall Kuala Lumpur, will end on 12 June 2022, before moving to its next stop on 20 July to 31 July 2022 at Midvalley Southkey Johor. Meanwhile, fans down south can also visit LEGOLAND Malaysia Resort's roadshow for this promotion at the ground floor, North Court, Midvalley Southkey Johor from now till 29 June 2022.
"LEGOLAND® is excited to celebrate the 90 Years of Play with the LEGO® Group – we know that play has huge benefits for the whole family, so what better way to celebrate than through playing together? Our new event allows guests the chance to uncover their play type and rediscover the joy of creating together with LEGO® bricks." said CS Lim, Divisional Director at LEGOLAND Malaysia Resort.
Play is an important part of everyday life and the LEGO® Play Well Study 2022 shows that play is fundamental to the wellbeing and happiness of the whole family. The LEGO Group polled more than 55,000 parents and children in over 30 countries and found that almost all parents think children strengthen their creativity (93%), communication (92%), problem-solving skills (92%), and confidence (91%) while they play. When children play, they develop skills that help them thrive in a rapidly changing world.
Do Not Miss Another Issue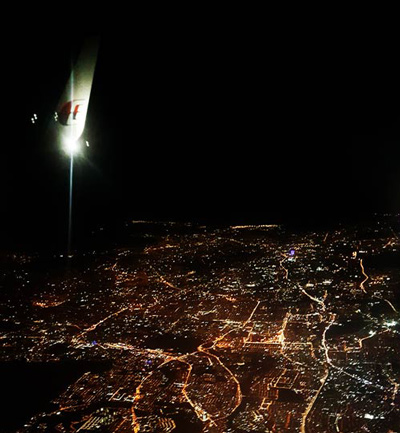 Should you have any enquiries do contact us please...