Lat Tali Lat Cafe
Damansara Kim, Petaling Jaya, Selangor, Malaysia.
The interior of the Lat Tali Lat Cafe.
Lat Tali Lat is a game that we in Malaysia used to play as kids. This game has since been kept in a hole and buried for many years. Kids these days do not play this game anymore. In fact, the words "Lat Tali Lat" have also gone into hiding at some deep corner of my brain until I came across this cafe; the Lat Tali Lat Cafe in Damansara Kim, Petaling Jaya, Selangor (Malaysia).
The first time I dined at the Lat Tali Lat Cafe was with a friend who invited me there for lunch. The cafe reminded me of the Deli-Licious Cafe (minus the produce bit) in Marston, Oxford (United Kingdom); for some reason (perhaps it is the colour scheme and arrangements or decor). Of course, the menu is different. The menu is indeed quite special with dishes given rather unique names such as Ham Sap Fried Rice, Kapow Fried Rice, Ham Sam Burger, etc.
I have since dined there on three occasions and have always enjoyed the food. Below are some of the dishes that I have tried and thoroughly enjoyed them.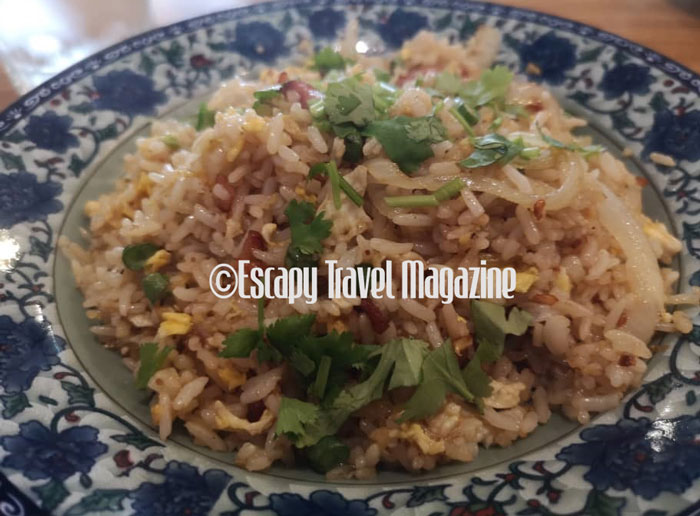 Super delicious Smoked Duck Fried Rice.  
Ham Sap Fried Rice For The Dirty Minded
On my first visit, the first dish to catch my eye was the Ham Sap Fried Rice. My mind went "this is something I must try." Ham Sap is or means dirty minded in Cantonese. Catchy name. I just could not give it a miss. The fried rice certainly had nothing to do with sex or anything dirty. It was super delicious. Ham Sap Fried Rice is cooked with salted fish (Ham also means salty in Cantonese), egg, beans, anchovies, etc. The texture of the rice is good and the dish as a whole is tasty.
Smoked Duck Fried Rice
This here is another rice dish that I thoroughly enjoyed; the Smoked Duck Fried Rice. I love eating duck and had to give it a try. The pieces of smoked duck meat in the rice were delicious. The duck meat was not too dry and is easily chewed. The rice again had good texture and tasted really good.
Kapow Fried Rice
On my third visit I had the Kapow Fried Rice. The Kapow Fried Rice leans more towards Malaysia's Southern neighbour; Thailand. It comes with Thai minced pork, beans, basil, etc. The Kapow Fried Rice tasted really delicious too with that all important fried rice texture that not many restaurants succeed in doing. After my third fried rice I dish concluded that they  (Lat Tali Lat Cafe) are specialist in cooking fried rice.
Moo Ping (Porxsicle)
This side dish has nothing much ado with ice or popsicles. It is actually barbecued pork meat on sticks; pork satay. Malaysia is famous for satay but I have never tasted any good pork satay before. The reason why so many pork satay sellers have failed to come out pork satay that taste as good as chicken, beef, and mutton satay (three of my favourite types) is because they try to follow the same ingredients used in marinating the meat.
Pork meat is unlike chicken, beef, and mutton (goat and not sheep in this case). For some reason pork does not seem to bode well with the usual Malaysian satay style of marinating. The meat usually turns out too dry after grilling on the satay stove.
The chef here at Lat Tali Lat Cafe made a good move by going at it another way. They used a Chinese cooking approach to this satay dish by marinating the pork meat in what I believe to be soy sauce, black sauce, and some honey or sugar for sweetness. I may be wrong so don't quote me on this should you try to make your own pork satay and they turn out terrible. Anyway, Moo Ping (Porxsicle) is very delicious. The meat is sweet and salty, with a hint of smoky flavours, and is juicy.
*Best eaten hot / when served.
Glass Noodle Salad (Thai Style)
I cannot remember what this salad dish is called but it has glass noodles, vegetables, and Thai sauce. If you prefer salads more than the carbohydrate filled fried rice dishes, spaghetti or pasta dishes, etc.; the Glass Noodle Salad is delicious. One thing though. This dish is spicy. It made me tear up a little and I had to have a cup of cold water on standby. While some say that warm or hot water is better. I prefer not to torture my tongue for the sake of a speedier recovery from "chili burn."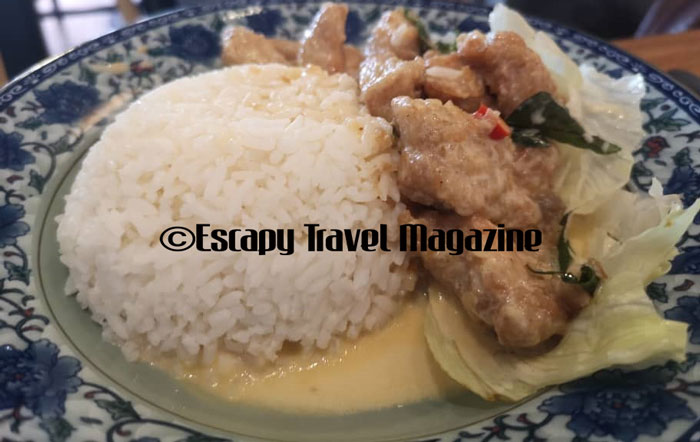 Butter chicken rice. I did not try this but those who did says that it tasted good.
They have a few more interesting dishes on their menu of which I have yet to try. As of now, the above are the dishes that I have tried and enjoyed. Should you decide to visit Lat Tali Lat Cafe, these are the dishes that I recommend. Do try out some of the others too and share how they fair with us.
Location And Contact Details
Opens Daily: 11.30am to 3pm & 6pm to 10pm
Address: 73, Jalan SS 20/11, Damansara Kim, 47400 Petaling Jaya, Selangor.
Google Maps to Lat Tali Lat Cafe.
Do Not Miss Another Issue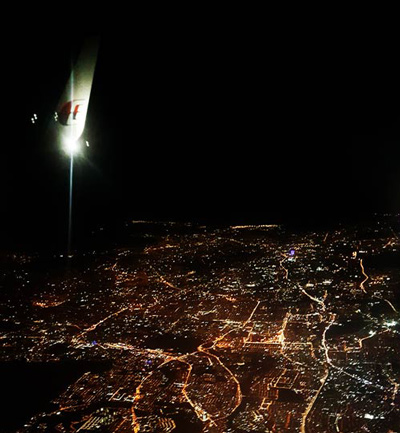 Should you have any enquiries do contact us please...