India Gate Restaurant Subang Jaya
By Phil Foo
With freedom to dine outside declared by the government after months and months of lockdown, we as a nation have started going out in search of tasty delicious food; one of our nation's favourite things to do. As for me, I gave it a few more weeks before heading out on my food hunt. This allowed the dust to settle after the mad rush of my fellow countrymen and countrywomen who just could not wait to run free.    
One of the food genres that I missed so much and craved for was Indian cuisine. Since the lift of the lockdown, I have gone to a few Indian restaurants and indulged myself in some of the most delicious, spice and herb infused foods that my taste buds have been calling out for. One of these places is India Gate, a restaurant that opened its doors not long ago at AEON Big Subang Jaya, Selangor.
[     Warm water opens up the taste receptors while cold water numbs them a bit. Water itself just cleans the palate; foreplay before indulging in the dishes to come…    ]
India Gate serves delicious South and North Indian cuisines with roots dating back to Medieval India; the Mughal Empire to be exact. It seems that the kings and royalties of the Mughal Empire, and us have got one thing in common when it comes to food. They were foodies too. That explains why many delicious dishes come from these places.
Okay, kings, royalties, and stories from the wall of the restaurant aside; let's get down to the more important business of this article, the food. After all, it is the food that tantalizes the taste buds, caresses the taste receptor cells, and inevitably cause an orgasm in the mouth of foodies, if they meet the expectations of the one eating.
Where should I start? Let me start with what arrived on our table first, the glass of warm water. Why is this glass of water important? Well, it cleanses the palate allowing diners to get a better taste of the dishes that are come. Warm water opens up the taste receptors while cold water numbs them a bit. Water itself just cleanses the palate; foreplay before indulging in the dishes to come.    
Chicken Briyani
On this visit I decided to try the Chicken Briyani, a dish that is popular throughout the Indian subcontinent. The Chicken Briyani was served in a copper platted handi, a traditional Indian serving bowl. I scooped a few spoonful of rice and a large piece of chicken onto my plate. From the first spoon of rice that I savoured till the last, it was burst after burst of delicious flavours from the spices and herbs in the rice. The rice is not only flavourful, but also soft and nice.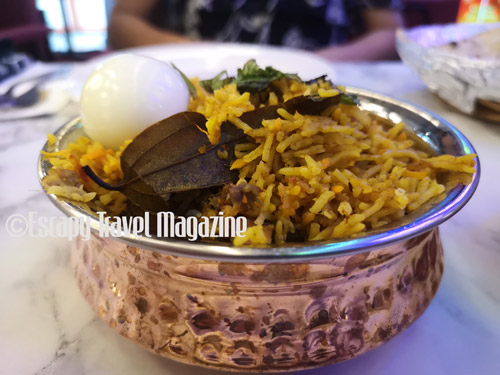 Delicious Chicken Briyani served in a copper plated handi.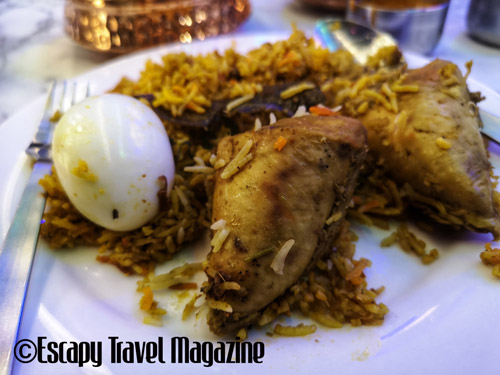 The rice and all of its herbs and spices taste awesome. Unfortunately, the chicken is dry.
Here's the bit about the chicken that did not cut it for me. With the dish being called Chicken Briyani, one would expect the chicken to be flavourful, and to be at least a little juicy. I found the chicken to be so dry that second I put it in my mouth, it soaked up all the juices leaving my mouth drier than a dusty desert. It's like Leonardo da Vinci completing his masterpiece; the Mona Lisa. But he decided to not include her in the painting and all we get is the beautiful background. Anyway, the Briyani rice is awesome. On my next visit I'll just have the Briyani without the chicken.  
Tandoori Chicken
I love Tandoori Chicken and the ones here is really tasty. They are really fragrant. One can taste the burnt fragrance of the wood and whatever else placed in the oven of which it was cooked in. The Tandoori Chicken is not only fragrant but also tasty and juicy. The taste of herbs and spices used in the marinating is just nice. The infused flavours are not overly strong, and they blend really well with the natural flavours of the chicken.
Delicious Tandoori Chicken is flavourful, juicy, and simply delicious.
Butter Chicken
Amongst the main dishes that we had, the highlight is most certainly the Butter Chicken. The dish is creamy and really tasty. Infused with herbs, spices, tomato, butter, and cream (or cream cheese); this dish is super delicious. It is a little spicy (chili spicy). I am one who cannot handle chili well due to the side effects of certain medications, but I just could not stop myself indulging in this savoury dish.
While the other dishes were filled with delicious bursts of flavours, this Butter Chicken dish is like having the most beautiful display of fireworks exploding and hitting every taste receptor in one's mouth. From its savoury creamy gravy to its juicy chicken (Tandoori Chicken slices), the Butter Chicken is a complete culinary masterpiece, and a befitting end to our main meal.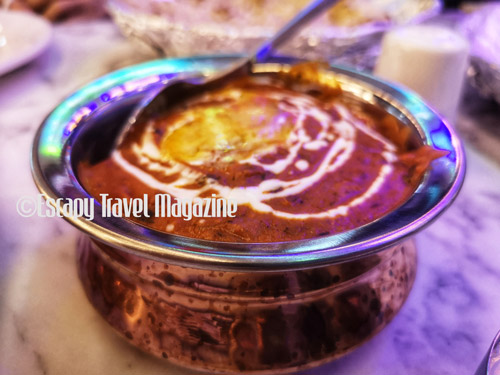 Creamy, tasty, spicy Butter Chicken. Definitely a must have when dining here.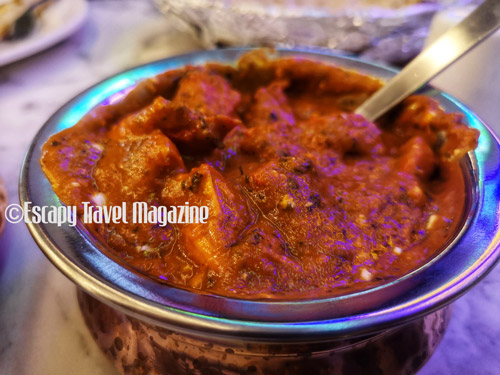 Good amounts of sliced Tandoori chicken drowned in deliciously creamy and tasty gravy; highly recommended dish the Butter Chicken is.
Fresh Milk Tea
After enjoying my main meal, I decided to order tea. Tea can be a tricky beverage to do. While tea can be made simply by putting a teabag into a cup of hot water, such dull boringness is not what one would expect from any respectable restaurant. The Fresh Milk Tea here certainly deserves a place on any culinary trophy shelf. It is a delightful cup of hot creamy, tasty tea.
Hold on to the word, tasty. Tea making is an art. It is often we are served tea that seems to have lost its aroma. This can be because of the type of tea used. Low quality tea is simply bland, unworthy of even touching the lips of a "semi connoisseur." Another reason is the way it is prepared. The Fresh Milk Tea here is certainly prepared really well. The aroma of the tea is masterfully contained within the cup of tea, and it infuses well with the creamy fresh milk used.
A creamy, fragrant, and delicious cup of Fresh Milk Tea.
Kulfi
For those not familiar with Indian cuisine, Kulfi is a frozen dairy dessert; a traditional Indian ice cream. Unlike the usual ice cream that we get from the supermarkets and shops, Kulfi is dense and solid (not hard like popsicles) as Kulfi is not whipped. Kulfi making is a longer process.   
Seeing Kulfi on the menu, I just had to order myself one. The Kulfi is served in a small earthen pot called matka; hence why it is called Matka Kulfi. I had the almond flavoured Kulfi. When the earthen pot arrived, I carefully removed the cover, but unfortunately a part of the earthen pot broke into the delicious dessert. I removed the bits of pot and enjoyed the Kulfi.
Like most ice cream, Kulfi is sweet. Unlike most ice cream, Kulfi takes longer to melt. It is fragrant and tasty. Fragrance from the condensed milk and herbs gives it that distinct Indian 'milk based cookie' aroma. In whole, the Kulfi is delicious with well blended flavours.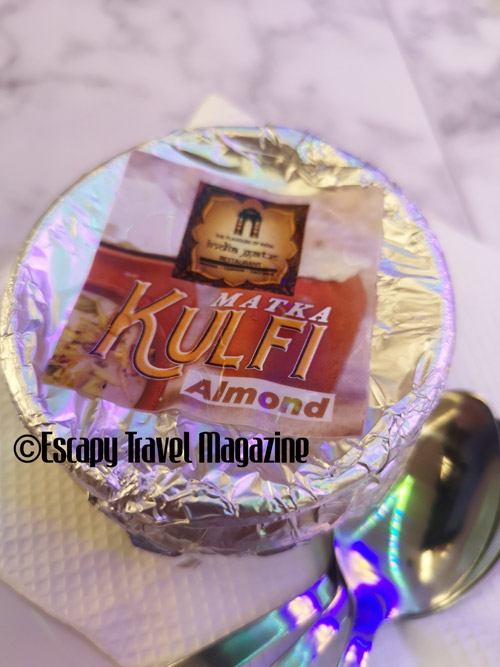 When I saw this, the Matka Kulfi, I just had to order one.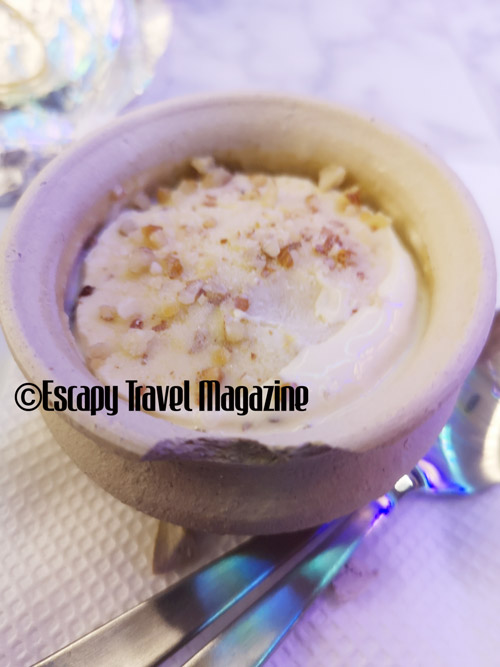 Delicious Kulfi inside an earthen pot. Unfortunately the lip of the pot broke into the Kulfi.
Ambience
India Gate Restaurant is a lovely place to dine at. The restaurant is air-conditioned and offers a comfortable environment to diners. The décor is vibrant with different vivid colours. One will certainly get a feel of India when one decides to dine here. As for me, my mind was brought back to the early 80s where Air India's planes had cabins that were vibrantly decorated, especially up at the first class lounge. So, if you have a hankering for a taste of India, visit India Gate Restaurant.  
Note: Taste is subjective and different people will taste food differently. Some may and some may not enjoy the same dish; so note that this is article based on the author's personal taste preference and experience.     
Additional Information
India Gate Restaurant Subang Jaya
Address: Lot F1 – 24 & F1 – 25, AEON Big Subang Jaya, Jalan Kemajuan, SS 16, 47500 Subang Jaya, Selangor, Malaysia.
Operation hours: 11am to 11pm (daily)
Google Maps to India Gate Restaurant Subang Jaya.
Do Not Miss Another Issue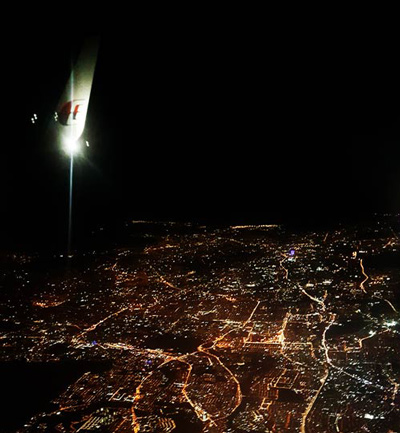 Should you have any enquiries do contact us please...