An Escape To The City
Sunway Putra Hotel Kuala Lumpur
Taking a break from the hustle and bustle of city living certainly is important to one's mental and physical health. I usually head for the hills or the beaches when I need a break from work. But with Malaysia now under the RMCO (Recovery Movement Control Order) due to the COVID-19 outbreak, the hills and beaches have become too crowded for my comfort. So, I decided to take a break in the city instead.
Kuala Lumpur being a major city, is usually jammed up during weekdays and on Saturdays too. But because most folks who spend most of their working days in Kuala Lumpur make a run for the hills and beaches during the RMCO, Kuala Lumpur has become jam free over the weekends. With this in mind my family and I decided to go stay at the Sunway Putra Hotel Kuala Lumpur.
One of the reasons we decided to stay at the Sunway Putra Hotel Kuala Lumpur is because of the safety measures that they have put in place.
But Why?
During the "lockdown" or MCO (Movement Control Order), hotels have been gearing up to take on the COVID-19 virus head on. We interviewed some of the hotels and resorts to learn what they are doing to ensure the safety of their guests. One of the hotel groups that we interviewed is Sunway Hotels. They have got a solid safety program in place. We visited the Sunway Velocity Hotel earlier to see the program in operations, and that gave me faith in terms of safety.
A Bit On The Hotel
Sunway Putra Hotel Kuala Lumpur is a five star hotel located in what is known as the "Diamond Triangle," in Kuala Lumpur. It shares a building with the Sunway Putra Mall that belongs to the same group, the Sunway Group. Sunway Putra Hotel Kuala Lumpur is strategically located near local food places, cafes, and is really easy to get to. Should one decide not to drive, the LRT (Light Rail Transit) is the best alternative; PWTC LRT Station is a few minutes' walk to the hotel. 
The Sunway Hotel Kuala Lumpur has got 650 rooms in nine categories. They are the Superior Room, Deluxe Room, Club Room, Club Suite, Junior Suite, 2-Bedroom Suite, Family Room, Family Studio, and a Premier Suite. All of these rooms are very well designed with contemporary design styles and furnishing. We stayed at the Family Room (Family King Room) during our stay. The Family Room is big and very comfortable. More on that later.
All rooms are cleaned and disinfected before the arrival of guests.
Facilities
There are facilities within the hotel as well as those right next to it. The hotel itself has got a lovely pool with a view of the Petronas Twin Towers (pinnacles). There are two pools and a Jacuzzi. There is small pool for kids, and a larger pool for adults (or tall kids). Other than the swimming pool(s) there is fitness with enough equipment to satisfy most fitness enthusiasts.
Information and protocols for swimming pool and fitness centre are located at the entrances.
Safety SOPs In Place
Sunway hotels and resorts have got a safety program in place during the current COVID climate, called the Sunway Safe Stay. This program is in place to ensure the safety of guests at the hotel. Sanitisation works, rules such as wearing of masks, social distancing, and also deep sanitisation works are done following a set timetable. This rules also include the pools and the fitness centre.
The swimming pool, children's pool, jacuzzi, and terrace. The pinnacles of the Petronas Twin Towers can be seen here.
Swimming Pools
The hotel's swimming pool is only open on Fridays, Saturdays, Sundays, and on Public Holidays from 7am to 7pm. A total of 20 persons are allowed at any one time for a 45 minute window. The pool with then be closed for sanitisation and cleaning work where all surfaces will go through a cleaning and sanitisation process. However, the pool and terrace will be closed from 12pm to 2pm where deep sanitising and cleaning works. Chlorine tests are done every 2 hours.
The Fitness Centre has enough equipment to satisfy most fitness enthusiasts.
Fitness Centre
The fitness centre operates daily from 7am to 9pm. Just like the pool, the fitness centre will be closed every 45 minutes for cleaning and sanitizing works. The fitness centre will be closed from 12pm to 2pm to facilitate deep sanitizing and cleaning works (and also at 9pm). Guess who are using the fitness centre will be provided disposable gloves (not sure if this is a good idea though) and hand towels.
Shopping Time
One of the facilities right next to the hotel is the shopping mall. We did spend a good amount of time here at the Sunway Putra Mall. Being next to a mall is good. There are lots of things to eat here at the mall. There are plenty of shops that sells clothing, toys, sporting goods, and here in this particular mall sits one of my favourite guitar shops; Swee Lee. If you are into music especially guitars, do check them out. Awesome shop.
Comfortable and big room; Family King Room.
Back To My Room
The Family King Room that we stayed is long and has lots of space. It comes with a King size bed and we asked for an additional bed for my daughter. The room comes with complementary Wi-Fi, LED Smart TV, coffee and tea making facilities, a peninsular (table) that is built into the large wardrobe and coffee / tea making area.
One of the things that I always looked forward to when on holiday is the bed. I know some of you may be asking me why, since holidays should be used to enjoy the area and the facilities where we are holidaying in. Being a travel writer my holidays are enjoyed lying on a bed with a book in hand, relaxing in a bath tub with bath bombs and foam, etc. Of course I do enjoy the place and the facilities too. Anyway…
The peninsular where one can have tea, coffee, snacks, a meal, or to do one's work.
The King size bed is comfortable which provided me with a comfortable night's sleep. It provides good amounts of support especially for someone like me (heavy). The room is very comfortable be it having tea at the peninsular (table), or just sitting back and relaxing. On this stay of mind, I decided that no laptops are to be brought. Total break from work.
A Feast At Sunway Putra Hotel Kuala Lumpur
Notice that I used the word feasting instead of eating… My package was the STAY-Kawtim, Makan Unlimited Package where we got to feast for 9 hours. It is a 9 hours buffet that starts at 12pm. The buffet runs non-top till 9pm. The food type changes based on the menu of which are lunch, Hi-Tea, and dinner.
Beef stew is tasty. The beef is tender. Loved it.
Lunch was mostly western food like beef stew, ratatouille, herb chicken (not Chinese style herbal chicken), lamb dishes, salads, pastas, etc. My favourites are the Salmon in Cream, deep fried sesame balls, and the ratatouille. One thing though, they do not serve coffee during the lunch buffet session. Anyway, I had a pretty good fill during the lunch buffet and decided to go walk off what I have eaten at the mall.
Delicious local delights. Here are fried spring rolls, banana fritters, and curry puffs. 
We returned for Hi-Tea and I found Hi-Tea to be more interesting. Yes, I got my cups of coffee. During Hi-Tea we had banana fritters, potato curry puffs, spicy fried kuay teow, fried spring rolls. fish fingers, fruit rojak, sandwiches, chocolate mouse or moist, Crème Brûlée, marble cheese cake, etc. There's also ice cream in tubs where one get to scoop one's favourite flavours into a cup. I enjoy ice cream with coffee (hence why I overloaded on coffee).
Delicious chicken curry. Goes well with bread. No bread on the buffet line during dinner though. Lucky I sneaked in some…. shhhhhh….
Dinner was more Asian. For dinner we had fried noodles, salted egg fried fish, sweet and sour fish, egg Foo Yong, lamb kurma, potato chicken curry, tumis squid curry leaves with biji sawi (small little seeds), ulam with sambal (fresh vegetables with chilli paste), Japanese tofu stir fried Cantonese style, and other Chinese styles of stir fried vegetables. Plenty to eat.
Super delicious nasi lemak. Sambal is awesome but it set my tongues on fire, and left me in tears. Potent stuff that is painfully delicious yet so hard to stop eating.
Ok, hardcore vegetarians and health freaks, skip this paragraph… My favourite during breakfast is the bacon (beef) that is super delicious especially with toast bread and croissants. I am a bacon lover but I do not like my bacon overly fried until its crispy. The bacon here is not too salty, cooked just nice, and the fats just melts in my mouth. The delightful texture of the bacon, the mildly burnt flavours of the toast, together with the tasty oils from fat melting creates a fireworks of taste and flavours in the mouth.
Awesome bacon with toast or croissant.
Needless to say, after my stay at the Sunway Putra Hotel Kuala Lumpur, I return home to an electronic weighing scale that did not appreciate the extra kilos added. But one of my enjoyments in life is food and I do indulge most of the time. Anyway, the stay and eating marathon was an awesome experience. I got to attack a buffet line.
While buffets are not recommended during these "Covidial" times, I do miss attacking a buffet line. What Sunway Putra Hotel Kuala Lumpur has done is to make in compulsory for anyone going to the buffet line to wear a mask and a glove. Gloves are provided at the entrance to the Coffee House where the buffets are.
I did see some guests at the buffet without a mask on, but was quickly reminded by security and another person whom I believe is the outlet manager, to put their mask on and put on properly.
Want To Experience STAY-Kawtim, MAKAN Unlimited!
Should you be interested in this food marathon of tasty happiness, the package starts from as low as RM238.00 nett per room per night. The package comes with a two days one night stay in a Superior Room for two adults and two children (below 12 years of age), and the package does include breakfast. That is not all… You will also receive a minimum RM100 redeemable cash vouchers by participating tenants, to spend at the mall. 
Note: Package is only available for stays on Fridays, Saturdays, Sundays, and Public Holidays. Although check in time is 3pm, you are welcome to the buffet at 12pm to start off your eating marathon.
Google Maps to Sunway Putra Hotel Kuala Lumpur.
Do Not Miss Another Issue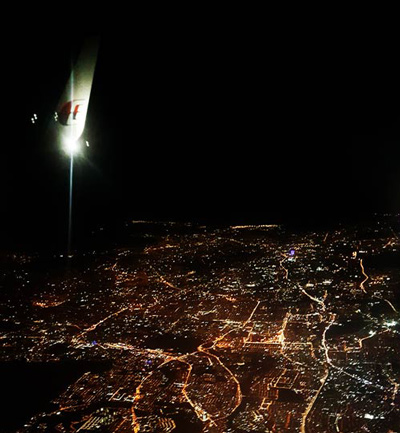 Should you have any enquiries do contact us please...