Vunderbar Asian Food Kitchen
Fürth, Bavaria, Germany.
The Vunderbar Asian Food Kitchen.  
When one visits Germany, one will be enjoying plenty of delicious breads, sausages, and meats. The varieties are plenty. Even for those who enjoy such tasty foods (me included), a change of food selection is certainly needed. Should you be in Fürth, Bavaria, Germany; the Vunderbar Asian Food Kitchen is a must go to place.
The inside of Vunderbar Asian Food Kitchen.  
The Vunderbar Asian Food Kitchen serves authentic Vietnamese cuisines that are delicious and certainly different from the usual German thoroughfare. Mixed with a variety of herbs and spices, the food here will certainly awaken your taste buds taking you on an adventurous journey of culinary delights, flavours, and aromas. Among my favourites and recommendations for now are Bun Cha Gio Thit, Nem cuốn tôm thịt, and Vunderbar Salat.  
Nem cuốn tôm thịt
This dish to me is an entrée and a delicious one. It sorts of prepares one's taste buds for what is to come.  Nem cuốn tôm thịt is shrimp meat roll that has meat, shrimps, rice noodles, and vegetables in it. It comes with a sauce dip that brings out the flavours of the ingredients that are wrapped within the roll.
Delicious roll which makes for a good entreé.
Bun Cha Gio Thit
Next comes the main course called Bun Cha Gio Thit. Bun Cha Gio Thit is a noodle dish that has rice noodles, fried pork chop spring rolls, with herbs (cilantro). The dish comes with fish sauce that has lime juice in it. This dish is a salty, sour, and sweet dish made calm (or rather balanced) by the rice noodles. The cilantro gives it the lingering fragrant aroma.
Left: Orange juice with mint. Right: Delicious Bun Cha Gio Thit.
Vunderbar Salat
After the main course comes the Vunderbar Salat; a delicious salad course. The Vunderbar Salat comes with fresh herbs, papaya and mango strips, pieces of fried chicken breast, and shrimps; drizzled with lime fish sauce. The papaya and mango gives this salad dish some sweetness, while the herbs add aromas to the dish. The pieces of fried chicken breast and shrimps gives the dish a different texture and taste when chewing. The lime fish sauce gives it more flavour and brings out the taste within the dish; what an explosion of flavours.
Left: Contemporary Asian designed dining. Right: Delicious salad.
Frischer Ingwer Tee
If you're feeling a bit too full after enjoying all of the above; the Frischer Ingwer Tee or Fresh Ginger Tea will provide you come comfort. This tea is also a good drink to have especially in winter and ginger is known to warm up one's internal system. Adding a slice of orange, a spoonful or honey, or cane sugar will give it a nice taste.
There are just so much to enjoy here especially other Vietnamese staples such as phó or Vietnamese noodles dishes, and another one of my favourite Vietnamese dishes;  Bún Bó Nam Bộ. One thing that Vietnam is famous for is their beef. Bún Bó Nam Bộ is a noodles dish served with delicious roasted beef, roasted onions, ginger, peanuts, and fresh herbs. This is on my list for my next visit.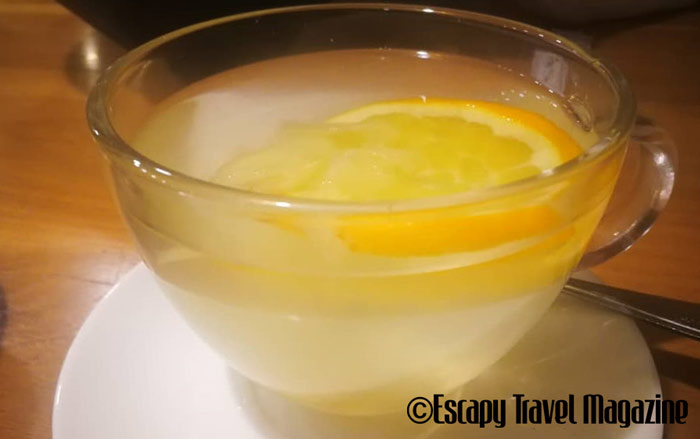 The Vunderbar Asian Food Kitchen is a good place to sit back, relax, and have a good meal with friends and family. The place is cosy with a contemporary Asian interior designs. Below are more information should you decide to enjoy delicious authentic Asian cuisine.
Location And Other Information
Vunderbar Asian Food Kitchen
Alexanderstraße 1, 90762 Fürth, Germany.
(About 3 minutes walk from Fürth Town Hall)
Operation Hours: Monday to Friday 11am to 10pm
Close on Sundays
Google Maps to Vunderbar Asian Food Kitchen.
Do Not Miss Another Issue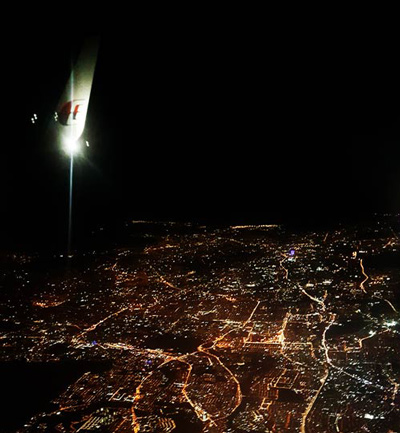 Should you have any enquiries do contact us please...