Chelliah Toppu – Banting
By Escapy Travel Magazine
With the lockdown lifted and eating in restaurants allowed; I couldn't wait to put on my "travel and foodie cap" and head out on various gastronomical adventures. The covid virus has altered my perception on places to eat somewhat. The old "principle" to follow was this; when it comes to food, go where the crowd is. But with a darn virus looming, my new "principle" is to go where it is safe, or at least safer. If restaurants do not adhere to SOPs, I am not going in.
"Amongst their well-known curry dishes, or rather what I was recommended are the wild boar curry, mutton curry, and monitor lizard curry"
This brings me to Chelliah Toppu, a lovely dining place in Banting, Selangor that has been around for over 50 years. A friend recommended me to dine there as they serve some really good curry. Before I go on with this article, just note that Chelliah Toppu is a non-halal place. They brew their own toddy and is famous for it too. They are said to be Selangor's first toddy brewer. They also serve non-halal food and exotic meat.
Amazing Al Fresco Dining
After being cooped up at home for months, it is an amazing feeling to dine al fresco once again instead of inside a restaurant. Chelliah Toppu is an amazing place for al fresco dining. It is situated within an oil palm estate which is nice. We sat under wooden individual huts. What's better is that the air is fresh and the sound of vehicles driving along the main road is inaudible. The only vehicle sounds heard are from the cars of patrons arriving or leaving.
The narrow road into the oil palm estate, and the huts at Chelliah Toppu. Being early means that we get to choose which hut to sit at.
Luck was on our side as it did rain just before our arrival. From what I was told, the place gets hot especially in the afternoon. The rain helped to cool the place down. The temperature was really nice even without the fan on. Note that not all huts have a fan to cool the place down. We were early and being early has its perks. We got to choose which hut to sit at. Of course we chose the one with a fan.
Delicious Food
I love curry and it has been some time since I had a good curry meal. Chelliah Toppu serves delicious curry dishes. Amongst their well-known curry dishes, or rather what I was recommended are the wild boar curry, mutton curry, and monitor lizard curry. I was also recommended crocodile meat but the owners have decided to stop dishing out crocodile meat as there has been no supply of crocodile meat for a long while.
Delicious curry dishes. I can no longer tell which is which now but one is monitor lizard curry, and the other is mutton curry.
I thoroughly enjoyed all three curry dishes. The wild boar meat is tender and nice. The mutton is delicious. I love the aroma of mutton and it enhances the taste of the delicious curry. I enjoyed the monitor lizard curry too. Its meat is tender and delicious. But if I were to rank them; personally I rank mutton curry to be the tastiest amongst the three. Second will have to be the wild boar curry. The third is the monitor lizard curry. It is really delicious but I prefer the wild boar curry more.
Other Dishes
Other dishes served there include fried chicken and fried fish. I had the fried chicken too. I found it to be the least tasty dish that I had that day. I found it to be on the saltier side. It certainly could not stand up to the delicious curry dishes that were on the table. We had our curry with rice and vegetables. They do have bread should one decides to eat bread with curry.
Toddy
Ok, let me get one thing straight. I am not a fan of toddy, or alcoholic drinks in general; with the exception of Champaign, a certain port wine, and Kahlua. Even then I drink them only on certain occasions. So, I might be bias with toddy. Just like how I dislike tapai, I dislike toddy. I don't hate it. I just don't enjoy drinking it.
Toddy served in claypot with a packet of ice inside. The ice is in a packet so that the toddy does not become diluted.
Service? What Service…
If one is expecting good service, this place will be a good place for you to go train up, or build up your patience. Patience is a virtue and these days, many have lost this virtue. Chelliah Toppu is like a school to train one's patience. There are only two workers or waiters there, with one who usually comes late (according to my friend). That seems to be accurate.
We had rice with vegetable (beans), pappadoms, and curry. This curry that came with the rice is oily and diluted. Best to focus on the real curry dishes.
During our lunch there I saw only one waiter serving every table and it was almost full. Diners were going to the window where the cook is to ask for things like plates, forks, and to check on their order. My friend too went to the window to ask for ice. We did order ice but it did not come. We understood that the sole worker is doing his best serving all the tables, so we were calm and patient. True to the observations of my friend, the other waiter came in much later.
Good Place, Good Food
Service aside, Chelliah Toppu certainly is a lovely place to dine at especially if you enjoy savoury curry dishes, and also if you enjoy this mild alcoholic drink called toddy. As for prices, I feel that it is above average but then again I do feel that it is worth it; dining amongst nature. There are a variety of birds that fly about at the oil palm trees. There was also this shrew that ran about the palm leaves. All in all, I had an enjoyable time and I loved the food.
Additional Information
Chelliah Toppu
Telok Datok, 42700 Banting, Selangor, Malaysia.
Telok Datok, 42700 Banting, Selangor, Malaysia.
Operating Hours: 11am to 6pm
Google Maps to Legoland Malaysia
Do Not Miss Another Issue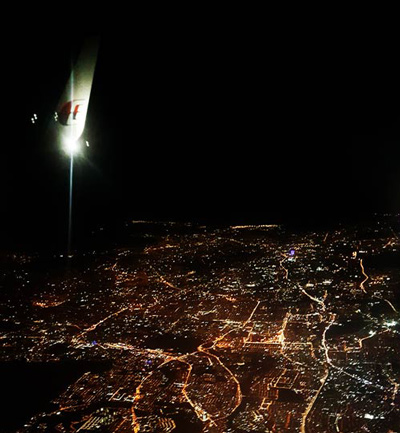 Should you have any enquiries do contact us please...