The Raja Ali Haji Museum
By Phil Foo
When I travel one of the places that I make it a point to visit are museums. Not just any museum but museums that share about the history of the place. This gives me an idea of how the place came to be. In Batam Center, the Raja Ali Haji Museum is good place to visit. It is walking distance from the Batam Center International Ferry Terminal, in Engku Putri Square.
Behind The Name
Who is Raja Ali Haji? Why is the museum dedicated to him? These are two questions that played in my mind when we visited the museum. I found out that Raja Ali Haji was a 19th-century Bugis-Malay historian, poet and scholar, who was born in Selangor, Malaysia in 1808. His grand-uncle was Raja Lumu, the Yang Dipertuan Besar of Selangor who ruled Selangor back in 1756. Raja Lumu was then given the name Sultan Salehuddin Shah 1.
[    Mak Yong is a traditional theatre form of ritualistic performance with animistic Hindu-Buddhist roots that predates Islam…    ]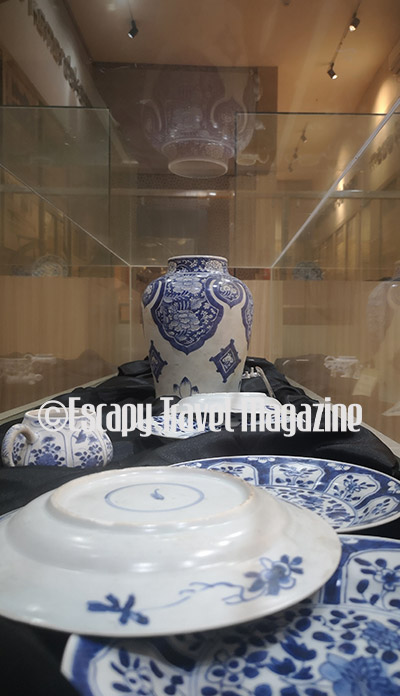 China porcelain on display at the museum.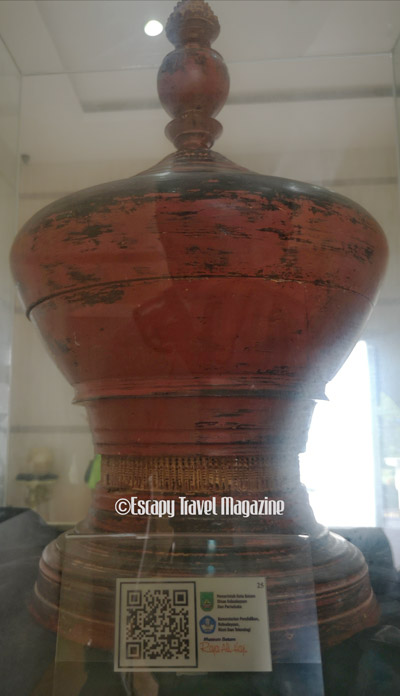 A Bangkeng or Rukop, one of the first things one sees when visiting the museum. Notice the QR Code; scan to learn about the exhibits.
Raja Ali Haji was a one of the most important Malay writers of the 19th century, and was given the title of National Hero of Indonesia (Pahlawan Nasional Indonesia) in 2004; the highest-level title awarded in Indonesia. In short, Raja Ali Haji is a National Hero of Indonesia who was a writer, historian, poet, and scholar.
Exhibits And Information
The Raja Ali Haji Museum uses QR Codes with the exhibits. For more information on the exhibits, visitors need to scan a QR Code that is located near the exhibit with their mobile phones and mobile devices. This links them to the information about the exhibit that they are looking at. This means that you will need mobile data or access to the internet when you visit the museum.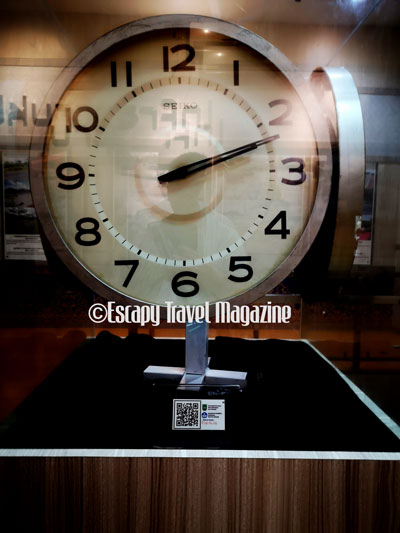 Should one want to learn more about a certain exhibit, scanning the QR Code links to said exhibit's information.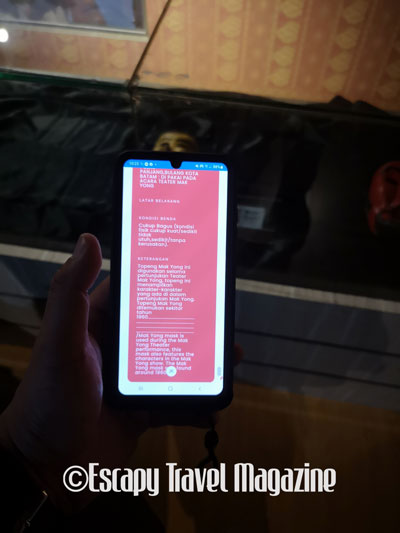 This is an example of how the information is displayed after scanning the QR Code.
Bangkeng
The first thing that one sees when one enters the museum is a container called a Bangkeng or Rukop. This container is or rather was, used to store bridal clothes. Its function is to scent these clothes with natural fragrances that are long lasting. The container is said to only be opened by the "Mak Andam" or wedding planner. This Bangkeng or Rukop on display is said to be from 1824.
A Large Betel Leaf – Cogan
Well, that is the first thing that one sees upon entering the museum. What actually caught my eye in the museum is this large replica of a large display called "Cogan." The Cogan is said to be one of the great tools of the Johor, Pahang, Riau Lingga Kingdom. This betel leaf shaped Cogan would have been made of Gold and silver, and studded with jewels; back in the day. It is usually paraded together with other items during the Sultan's inauguration.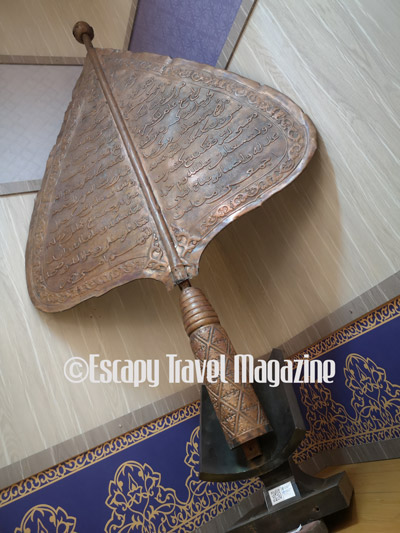 A "Cogan" one of the great tools of the Johor, Pahang, Riau Lingga Kingdom back in the day.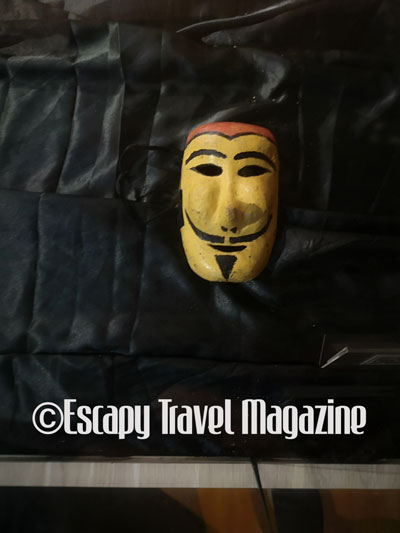 A "Mak Yong" mask used during ritualistic performances.
Traditional Theatre
Some items on display are from traditional theatre and plays such as mask used by "Mak Yong" performers. Mak Yong is a traditional theatre form of ritualistic performance with animistic Hindu-Buddhist roots that predates Islam. While it is said to have originated in the northern state of Malaysia, Kelantan; further research* shows that its existence was first heard of in Nara Yala, Patani (Narathiwat), Siam –  Thailand back in the seventeenth century. From here it spread to Malaysia.
*source Acedemia.edu
Mak Yong is an oral styled theatre performance which includes singing and various dialogues with a unique musical repertoire. It starts with paying respect to spirits with an offering, followed by dancing, acting, and dialogue that goes depending on where the show leads to within the boundaries of a certain genre or title.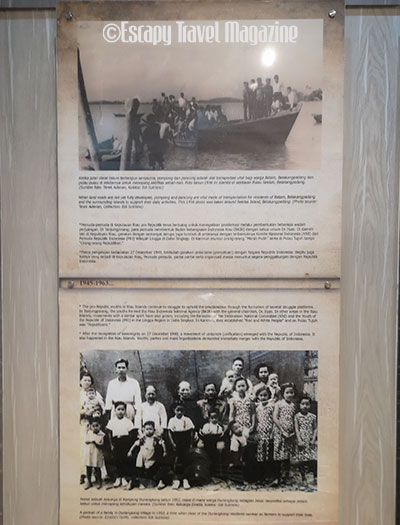 Photos of the Chinese people who have settled here in the Riau Islands.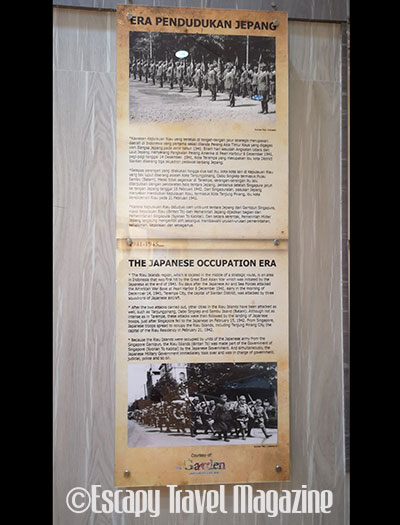 Information of an era under the Japanese occupation.
The exhibit then moves on to the era of the Dutch and Japanese occupations. On display in these sections are various weapons used back then. But more importantly is a large section that is dedicated to the growth and development of Batam. This section is also dedicated to former president of Indonesia, President Bacharuddin Jusuf Habibie (fondly known as B.J. Habibie) the third president of Indonesia.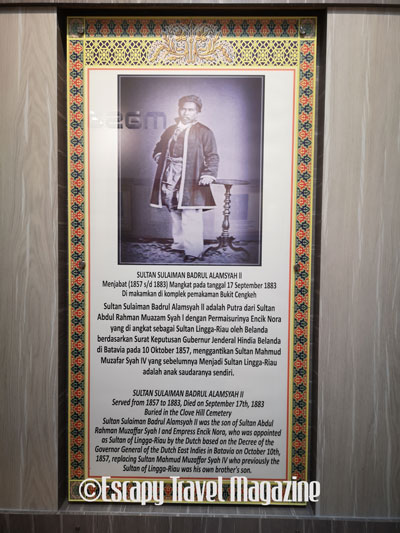 Photo and information on Sultan Sulaiman Badrul Alamsyah II, a Sultan Lingga-Riau; given the title by the Dutch.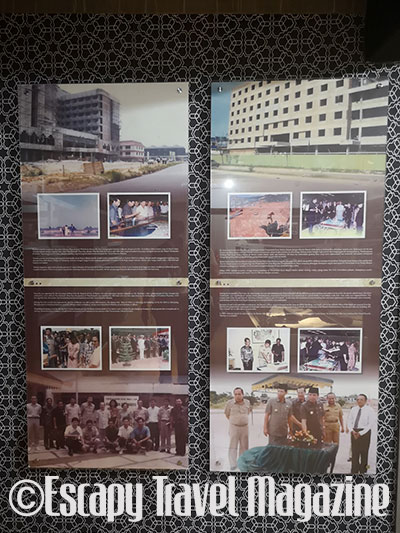 President Bacharuddin Jusuf Habibie is an engineer and politician responsible for the speedy growth and development of Batam. In this section of the museum one gets to learn about his hard work and influence in the development and modernization of Batam. On display are also items that he used daily such as his laptop, and mobile phone.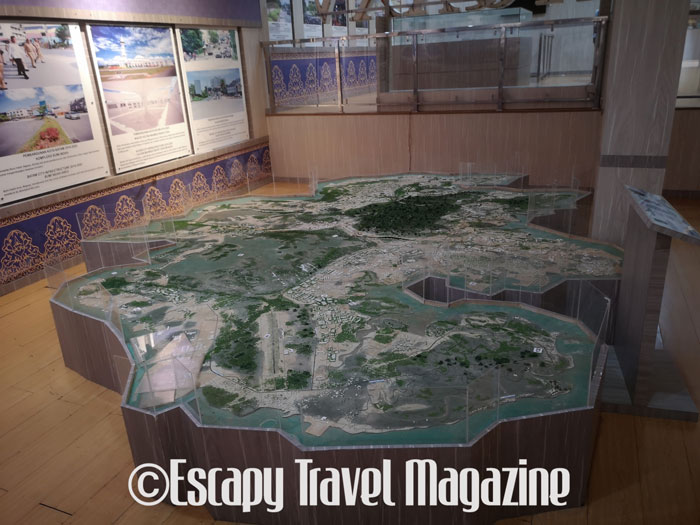 An exhibit of Batam Island's landscape.
Other Exhibits
There are more items on display that gives us a glimpse into a time long past such as traditional Malay headgear, traditional musical instruments, early sail boats, weapons used back in the days of old during the earlier wars, various China and porcelain ware from back in the day, a unique candle that looks awesome, etc.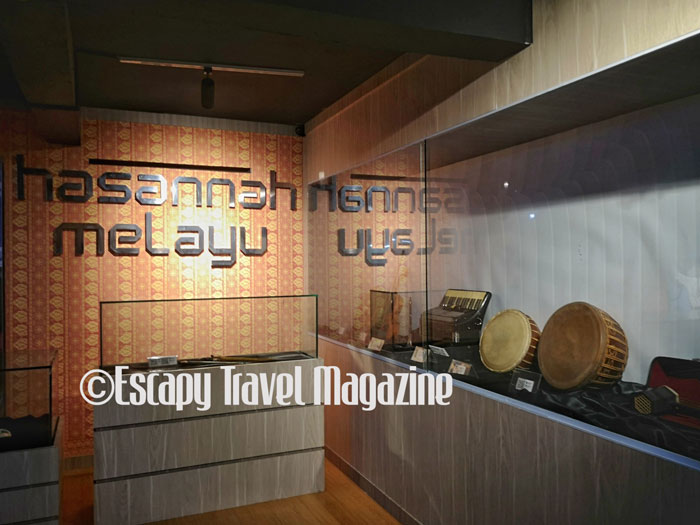 Traditional weapon and musical instruments.
If you are a history buff, or simply a traveller that wants to learn more about the place that you are visiting; do visit the Raja Ali Haji Museum in Batam Center. Entrance is free (at time of my visit) of which is a bonus to visit. Do note that exhibits may change making what I have shared here obsolete at your time of visit. But whatever is on display during your visit will certainly add value to your visit.
Additional Information
Raja Ali Haji Museum
Address: Jl. Engku Putri Utara No.1, Tlk. Tering, Kec. Batam Kota, Kota Batam, Kepulauan Riau 29432, Indonesia.
Google Maps to Raja Ali Haji Museum Batam
Do Not Miss Another Issue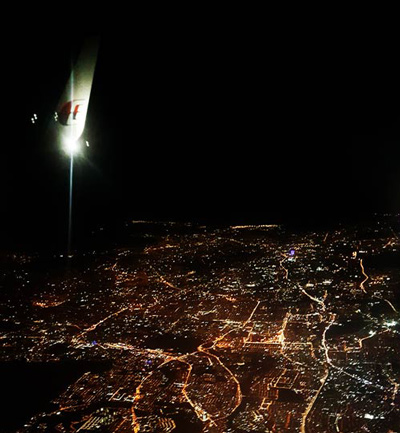 Should you have any enquiries do contact us please...